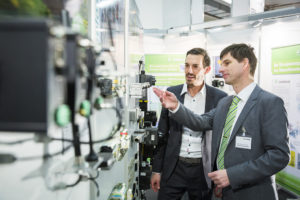 Technology is transforming the way we operate and execute our businesses. Contrary to popular belief, technology is not really replacing humans but it enhances our roles. Repetitive and large scale jobs don't need continuous human intervention. These jobs are done significantly faster and with higher efficiency by deploying the right technology. While we tend to reduce the overhead costs of maintaining a large task force, you can now utilize human capital for relatively high-end, comparatively skilled jobs that require intellectual processing, decision making, etc. Automation is the process of replacing repetitive manual effort with intelligent machine capabilities.
The Recent Areas of Automation
Implement technology systems to the following for better outcomes:

Human Resource: Achieve Higher Productivity
The following is a list of actions you can use for technology to increase productivity:
Everywhere and Anywhere:

It is important that executives can access information from anywhere, even outside the office. Systems like VPNs (Virtual Private Networks) among others, help you access and use information secured within the business network.

Phone system:

Unattended calls, missed calls and glitches in the answering machines impact customer relationships. These delays result in missed opportunities. Automated networked voice and data solutions can help you manage incoming calls and leads for efficiency.

Travel time:

Since travel times are usually unproductive, using technology to bridge geographic gaps instead of traveling extensively is advisable. Video calls, online conferencing can be a great way for you to cut down on travel time and charges too.

Less Overhead Costs:

The cost associated with hiring new employees, training them, managing attrition rates and facilities are huge. Automation helps you reduce costs associated with large-scale trainings and dependencies on an uncertain human task force.
Conclusion
Automation is definitely not a threat to human jobs and careers. Technology won't evolve and function effectively unless programmed and supervised by humans. The business powerhouse will always be the human brain. However, automated machines can achieve more efficient results.