Leading HR Services Provider: Seeker Solution
At Seeker Solution, we specialize in company growth acceleration. We also help you achieve goals, develop leaders, manage money, find customers, create a culture and drive results. Our solutions guide others to achieve goals, develop leaders, manage money, find customers, create a culture and drive results. We also work face-to-face with you and your team, remotely as needed. This approach has led us to achieve and sustain transformational impact over time.
About Clutch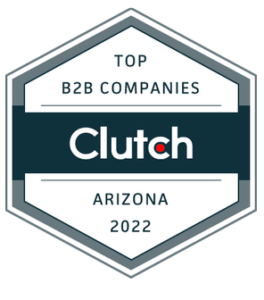 With that in mind, we proudly announce that we are recognized as a leading HR services provider in Arizona by Clutch. For context, Clutch is an established platform in the heart of Washington, DC. Furthermore, it is committed to helping small, mid-market, and enterprise businesses. They identify and connect them with the service providers they need to achieve their goals.
Additionally, throughout the year, Clutch highlights its highest-ranking firms across industries and locations. Then Clutch Leader Awards recognize companies' commitment to building their expertise. They also highlight those providing stellar customer service, and producing high-quality results for clients.
The Award
"Seeker Solution has effective solutions for business owners and their companies. To have our clients trust us with their life's work is such an area of pride. Recognition for it in this community is icing on the cake." – Jamie Seeker, Founder, Seeker Solution
Words could not express how grateful we are to our clients. Without them, we couldn't have won this award. We are especially thankful to those who took the time to leave us a review on our Clutch profile. Here's what they say about working with us:
"…came to the table prepared, kept me accountable and delivered everything she promised on time." – Andrea Meharg, Founder & CEO, Reveal Cannabis
Contact Us
Do you have a project in mind? If so, you may reach out to us in any way that is convenient for you. We are available via telephone or contact form.