Building a profitable company is one of the most important goals for any business, no matter the size. But how a business goes about making their company profitable has changed a lot over the years. In the 1970's and 1980's managers focused on market share while today they look at other factors. Especially relevant, these factors play a much bigger role in determining profitability, where the service profit chain comes in.
The Emergence of Performance-Linked Incentives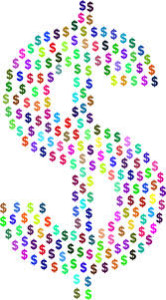 In the age of cut-throat competition, businesses are spending a lot of marketing dollars. These dollars influence new customers, retain old customers and increase the customer lifetime value (CLV). Furthermore, each unique business strategy and innovative marketing approach are decisive factors typically driving the customer retention and CLV. Customer engagement and personalized bonding is important and cannot be ignored.
Businesses are increasing their investments in technology that supports frontline workers, superior training programs, along with various other incentives such as performance-linked pay.
Therefore, these techniques affect employee satisfaction, loyalty, and productivity on the goods and services delivered to the end consumer. The end consumer, if satisfied, rewards the business with their loyalty, which eventually translates to repeat purchases, increasing profitability. As a result, the Service Profit Chain emerges and embodies this relationship between profitability, customer loyalty, employee satisfaction, and productivity.
Links in the Service Profit Chain
First of all, let us take a detailed look at the links which make up the Service Profit Chain:
We measure the internal quality of a business by the sentiment that employees have towards their job and working environment. Therefore, it is important to have state of the art job-related training, geared toward the reduction of time and effort, add to overall employee satisfaction. In the end, it improves overall internal quality.
Replacing an established employee who has a strong service relationship with a potential end consumer is an arduous task. Therefore the real cost of turnover includes the cost of recruitment and training as well as the loss of productivity and customer satisfaction.
Include customer satisfaction when you measure employee productivity. Customers often relate to a certain frontline employee as a representative or "face" of the company. Such customer relationships combined with measures of delivery determines the total employee productivity of the organization. Also, an increase in employee productivity leads to an increase in the value provided to the customer.   Increasing value requires businesses to move management closer to the customer and provide frontline service employees the freedom to tweak a standard service/process to suit the customer's needs.
Most noteworthy, customer satisfaction can only be measured by regularly interacting with the customers and capturing honest feedback from them. Reports from field sales team, complaint letters, and telephone service logs are very common and important listening ports towards improving customer satisfaction. Positive feedback is often converted into testimonials and help in organic marketing. Needless to say, a satisfied customer contributes toward the CLV and new customer acquisitions.
Customer loyalty and retention is directly impacted by customer satisfaction. An estimated 5% increase in customer loyalty can produce profit spikes from 25% to 85%. This proves that the quality of market share (measured in terms of customer loyalty) deserves as much attention as the quantity of market share.

Say "No" to "One Plan Fits All"
"One Plan Fits All" is a concept that has gradually taken a back seat, due to the increase in competition and consumer awareness. Therefore it is imperative that business organizations devise marketing strategies based on customer segments and demographics. Customer retention drives the decisions for segment-based marketing. Customer retention numbers help marketers in chalking out innovative plans targeted to engage customers from various age groups, financial backgrounds, and geographic preferences. CLV, on the other hand, defines the "long-term" strategies to keep the consumer engaged.
A loyal customer is 67% more likely to recommend your products or services to their peer groups. With friends, office colleagues, family, relatives, social media circuits and other social groups, the exposure your business gets through sheer recommendation is astronomical.
Conclusion
We can see how a service profit chain contributes to the bottom line. It helps companies determine key actions that can lead to long-term profitability. While reviewing existing business processes, you should reflect on efforts that are taken to strengthen profitability. The balance and harmony between key employees and key customers is a strong decisive factor that regulates customer satisfaction, retention, new acquisitions and revenue optimizations. Leaders who are successful in increasing profitability through the Service-Profit Chain are able to balance the heart of the business and the other quantifiable factors.