The Great Change in Marketing Strategy
With the online and data plan revolution sweeping the world, the legacy marketing strategies have transformed themselves into more appealing online campaigns. Over the last decade, social media marketing, blogs, articles, backlinks, referrals, Ads, and popups have ruled. However, 2016 proved the new emerging format for online marketing is Video marketing.
Therefore, selling ideas and attitude with the aim of influencing the social behavior of a community or the target audience is the primary aim of social marketing. Most marketing approaches have the primary focus on implementing an effective sales funnel that targets potential customers. Traditional Commercial Marketing involves persuasion to buy a product. However, Social Marketing shows the needs of individuals or groups and offers the product as the natural choice. It applies marketing approaches for the benefit of the individual and the greater good of the community.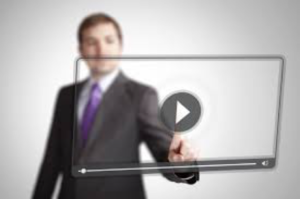 The Next Edge in Marketing
Marketing strategies have come a long way from billboards, flyers, written advertisements, and infographics and have transformed into interesting videos. While all approaches remain functional, the newest and potentially most penetrating tool in Social Marketing is the use of videos.
Consequently, videos are the next big revolution. Create videos in varying sizes to fit the situation or time segment available. Easily integrate them into all steps of marketing and statistics will back their effectiveness.
The Appeal of Video Marketing
Customers watch more videos than they read text material and YouTube alone has more than 4 billion views per day and is the second largest search engine after Google. 78% people watch at least one video per week on YouTube, a channel which exclusively deals in videos and 92% B2B customers watch product videos online. 48% trust online marketing videos and 34% are more likely to go for a product after watching a video about it. [1]

Videos are easier to search because top search engines prefer video content in terms of relevance. 70% of the top 100 results in a Google search have videos in them [1]. Videos in social media also affect search engine results and can direct traffic to your website.

With the emergence of smartphones, customers tend to access videos anywhere and everywhere. Videos are undoubtedly the best time-killer, especially when traveling alone. 50% of all mobile traffic is online videos [1]. 88% of short 30 second videos are watched to their entirety suggesting decreased consumer attention spans. [2].

People share videos on social media and that helps in marketing. More than 500 years of YouTube videos is watched daily on Facebook [1]. Over 700 videos are shared on twitter every minute [2]. Hence, this is a very powerful distribution tool for the marketing content.

Videos are very compact and store a lot of information in short spans. They are informative and educating in a lot of ways. They can range in anything from how-to guides to pure advertisements. But they are much more engaging due to the audio-visual format and convey a story much better than any other format of marketing.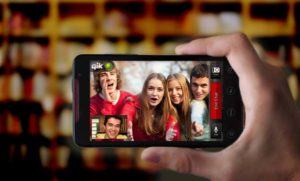 The innovative approach in using Videos
Design videos as the situations demand. Their theme, size and target audience can vary to suit any marketing situation and still get better results than other prevailing marketing formats. Several businesses have developed online channels for promotion of their products via videos. Leading social media channels and websites regularly circulate videos on various topics ranging from to the point product advertisements to manuals, assistance videos, etc. So circulation and sharing these videos make a productive impact on sales.
Videos can be shared on social media and product videos can be made by every entrepreneur out there.  Therefore, there is a new entry in the B2B and B2C model: H2H (Human to Human) communication. Videos can be placed as traffic funnels for sales. Short videos on landing pages radically increase the probability of sales. As a result, videos are being used more and more for customer retention.
Short thank you videos to clients for purchase, or how-to videos related to the product purchase, regular emails with videos about newer product launches, etc. help retain customers and increase repeat purchases. The impact of videos can be assessed by looking at the prediction that by 2017, 74% of the total web traffic will be videos [3]. This gives away the entire picture and reinforces the importance of videos in social marketing. Videos, used to their complete potential, can and will make a lasting impact on social marketing.
Reference:
[1]
https://marketingtechblog.com/10-benefits-video-marketing/
[2]
http://www.whiteboardanimation.com/blog/the-9-key-advantages-to-video-advertising
[3]
http://www.brafton.com/news/2017-74-web-traffic-will-come-video/