Odds are you've been asked, "Where are you going for summer vacation?"
Half of Americans would say they aren't taking a summer vacation. A quarter of Americans can't afford it. Bankrate
As with all things in life, if you really want to take a break away from the office, it might be as easy as organizing your way to it. A goal. A goal to briefly get away from the office.
SUMMER VACATION, A TRADITION
For 200 years,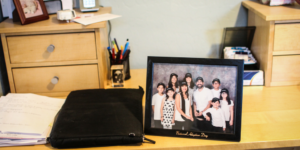 the tradition of summer vacation has been the fabric of American culture. It all started when school districts became, "one of the 'great clocks of society.'" (Weiss & Brown, 2003)
The American vacation is unique. Europe, Asia, South America, and industrialized countries don't have the school breaks we're accustomed to.
But in modern day America, "fathers and mothers work year round and scramble to find fun, safe, affordable programs during summer vacations, winter vacations, spring vacations, snow days, and the seemingly endless parade of holidays that schools take but employers do not." Infoplease.com
AMERICANS SKIPPING SUMMER GETAWAYS
Not all employers offer vacation time. For those who do, I recommend Human Resources directors to implement clear policies regarding vacation time, accrual for vacation, and explanation to new hires how the vacation time is earned and cashed in.
Studies show those who are motivated in their career don't abuse their benefits. When they come back from vacation, they do get back to work.
"These benefits that look like incentives for people not to work, will actually turn out to be incentives to make more people work for the companies that offer them!" Entrepreneur.com
Employers looking for in-demand professionals offer vacation time to attract the best and brightest. So why are so many Americans say, "No, thanks."?
Unemployment is low. Wages are rising. Still, people are struggling.
Millennials balk from vacation as they have "too much on their plate." Baby boomers prioritize family obligations overriding a scheduled, relaxing break.
WORRY OVER WORKLOAD
Because employers aren't able to find qualified workers, employees across the country are taking on additional workloads. Taking time away from the office might seem more daunting and not worth the effort.
I get it. So let me ask you this, could all of the reasons holding you back from taking a few days off disappear simply through getting organized?
Throughout your day, how much time do you waste on things you don't enjoy?
Which activities should you remove from your life?
At work, which activities could you outsource or automate to save you time?
ORGANIZING YOUR FUTURE
How often do you say you're 'too busy'? You might be giving the impression you don't care or that you're inefficient.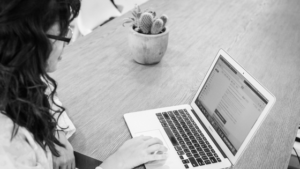 Even the most successful leaders turn down work and quit more than you think. They know how to prioritize the important things.
If your answers to the questions above shocked you, then it's time to start investing in yourself.
I recently blogged about idea checklists and organizing the days and weeks ahead. Start small. Once you see your productivity increase, you'll get more comfortable taking a little extra time to prepare for a full week ahead.
Where are the areas where you can cut wasted time? Add habits to your weekly organization reversing those time deficits. At work, you might be saving yourself enough time to get ahead on projects allowing you to take that needed break.
The overall solution is NOT to do more. Don't add to your workload. Just STOP doing the things stealing your joy… and your paycheck.
Before you know it, summer vacation will be on your To Do list.